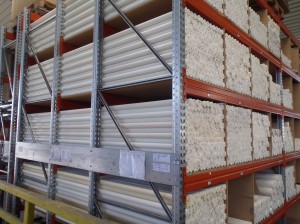 Castor Plastics GmbH is a specialised producer of cast nylon 6 tubes. Rolf Castor, the founder and managing director of the company, has been active in the field of cast nylon for over 30 years. Our strength lies in tubes, rods and special parts where we can offer the most extensive and plentiful product range in the world. Moreover we are able to offer you a multitude of special parts according to your particular wishes and requirements. The individual weights may vary from 1 kilogram to several hundred kilograms – including e.g. trapezoidal sections, L-profiles or hollow truncated cones, to name but a few. Through forming the blanks as precisely as possible we do not only save material and time, but are also able to provide you with entirely new possibilities for construction.
Please send us a specification with which we can demonstrate our capabilities. We assure you our immediate response.
Your Castor Plastics Team.